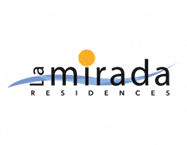 La Mirada completes life and takes it into a whole new level, of culture, class, and comfort. Truly, La Mirada at Residencia de Vistamar reflects the beautiful synergy of man and nature.
Gym
Kopi Cafe
Pool area
Events area
Near VistaMar Resort
Basketball court
Playground
Surrounding seas and shores great for island hopping and water sports options
Fine Dining Facility
Function rooms
Tennis court
Typi non habent claritatem insitam; est usus legentis in iis qui facit eorum claritatem. Investigationes demonstraverunt lectores legere me lius quod ii legunt saepius. Claritas est etiam processus dynamicus, qui sequitur mutationem consuetudium lectorum. Mirum est notare quam littera gothica, quam nunc putamus parum claram, anteposuerit litterarum formas humanitatis per seacula quarta decima et quinta decima. Eodem modo typi, qui nunc nobis videntur parum clari, fiant sollemnes in futurum.
South Pacific Golf And Leisure Estates