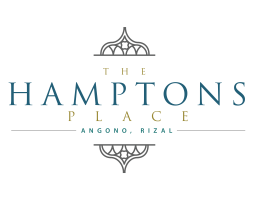 The Hamptons Place offers a great location for both work and play and a laidback sanctuary for relaxation. With over 300 combined townhouse units and residential lots, The Hamptons Place is carefully designed to cater to start up families with a vision to have more room to grow in the future.
NEAREST ESTABLISHMENTS
Robinsons Place Antipolo
Shopwise Supermarket
Thunderbird Hotel & Resorts
Eastridge Golf Club
Assumption Antipolo
Antipolo Doctors Hospital
Our Lady of Peace & Good Voyage Church
TOTAL LAND AREA
Total Land Area: 5 hectares
Average Lot Size: 100 sq.m.
Price Range:
₱ 870,000 - ₱ 4,560,000